At TourGreens WNY we get a lot of inquiries about backyard artificial turf putting greens. Some prospective customers don't have room for a large $15k to $20k beautiful full sized practice green like this one:


So we've stepped up to the plate to offer three compact solutions - our Perfect Practice Stations.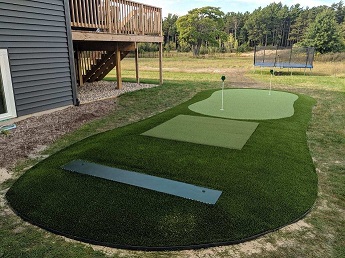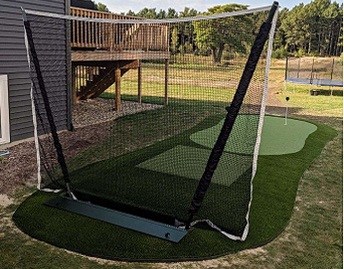 Above: The Dual Purpose Practice Station - Full Swing and Putting & Chipping
---




Features include (depending on choice):
One Crocbox (scroll down for more information on this ingenious netting system)
Base excavation
A layer of compacted stone
A layer of compacted stone dust
Artificial putting green turf
Artificial fringe turf
Holes with pins - two holes for the Dual Practice Station, four holes for the Premiun Dual Purpose Practice Station
TourGreens infill
TourGreens top dressing infill
Putting surface gets rolled out for speed
Black plastic lawn edging - Dimex Edge Pro Professional Grade PVC Paver Restraint - along the perimeter (as seen in the images below), with an option for a pressure treated lumber border
It's a one day project, and the minute we leave it will be available for your use.

A Perfect Practice Station will beautify your yard, and set you up for great golf practice, a total win - win for you. If you have kids, the Crocbox net can also be used for soccer practice and batting practice.

You'll be getting a lot of bang for your buck!

To order yours and get on our installation schedule, email me at TomTuckerGolf@gmail.com or give me a call at (716) 474-3005, and of course feel free to contact me with any questions.


---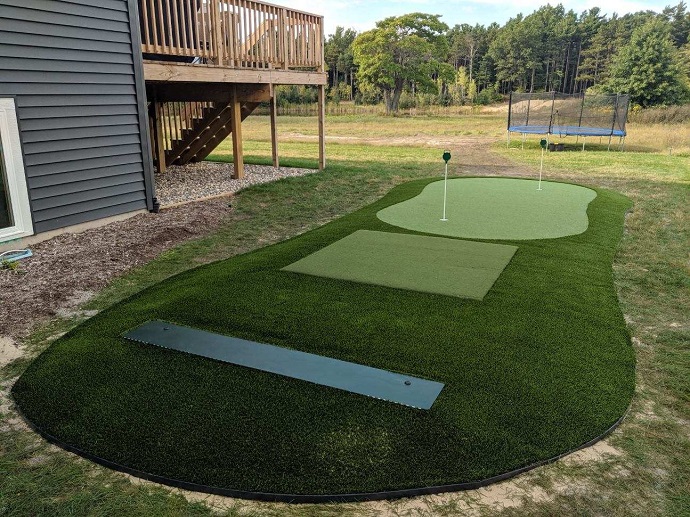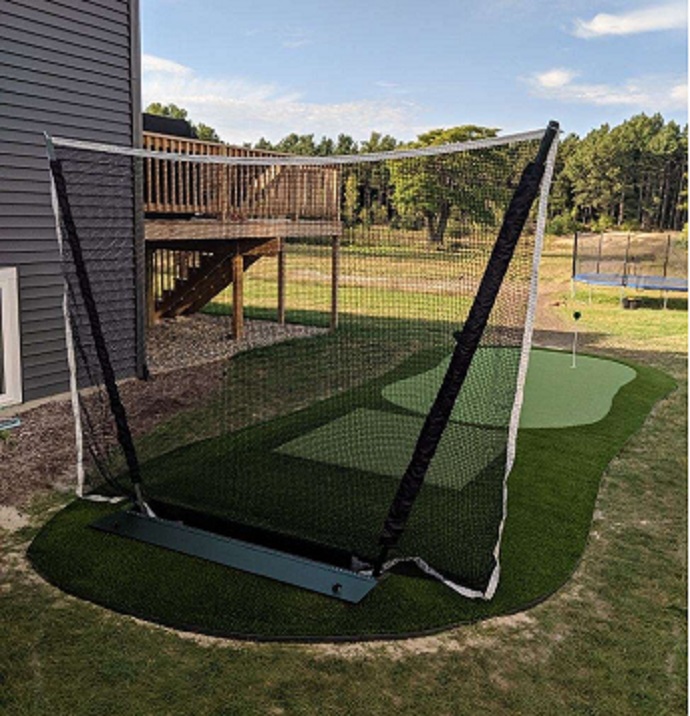 ---
The patented Crocbox is a 7' long x 10" wide x 10" deep all-in-one sports net.








It comes fully assembled and once installed is ready to use in 45 seconds. Water resistant and unbelievably oversized, the Crocbox, combined with one of our Perfect Practice Stations is the solution to all of your practice needs.

When not in use and closed properly, you can forget about it. Mow over it, drive over it, leave it out in any season. The CrocBox is designed to withstand mother nature. Once your net is put away, it is protected from the most damaging element for any net system, the sun.

When you are not using it, you can barely tell it's there. When in use, you have an American made sports net that is 7' high and 10' wide.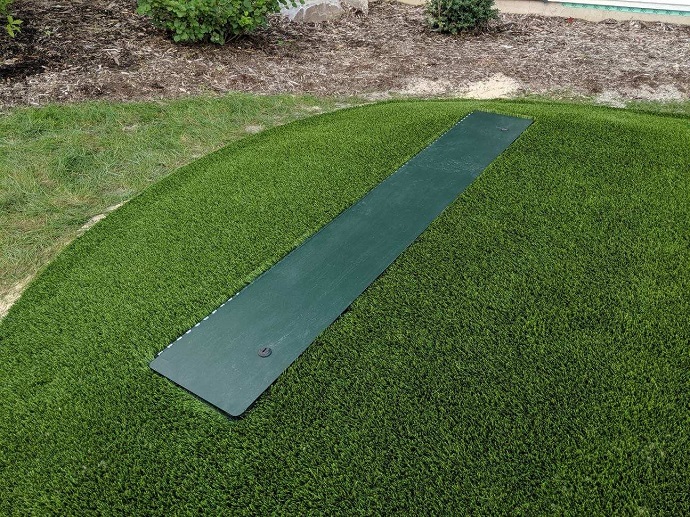 If you are a do-it-yourselfer and only need the Crocbox, contact me for a special discounted offer.

Email me at TomTuckerGolf@gmail.com or give me a call at (716) 474-3005, and of course feel free to contact me with any questions.


---
Tom Tucker
WNY TourGreens and VersaCourt Sales
TourGreensWNY.com
Email: TomTuckerGolf@gmail.com Cell (716) 474-3005