Subscribe Now to our Golf Tips Email Newsletter. &nbspWhen you do, you'll receive weekly email golf tips to help your game improve. It's free - so subscribe today!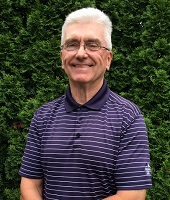 Our weekly Email newsletter contains great advice on ways to improve your game. Subscribe to take advantage: Newsletter



Professional Golf Lessons
Thomas C. Tucker
WGTF "Top 100 Golf Teacher" USGTF Certified Class "A" Professional


Mr. Tucker is the current Teaching Professional at the Plum Creek Driving Range & Practice Facility, located at 5141 Batavia Elba Townline Rd, Batavia, NY - Directions.

Mr. Tucker was formerly the GM at Fifty Four Flags in Akron, NY, the Teaching Professional at the Batavia Country Club , Batavia NY and was the Head Golf Coach for Genesee Community College from 2009 - 2011. The 2011 GCC team went all the way to a fourth place finish at the NJCAA National Championship Tournament in GCC's second season, and Coach Tucker was named 2011 NJCAA Division 3 Region 3 Coach of The Year.

Mr. Tucker is certified by the USGTF - United States Golf Teachers Federation, and he is on the WGTF - World Golf Teachers Federation "Top 100 Golf Teacher" list. He mentored two sons who were PGA Golf professionals, and he won the BCC Club Championship in 2005 and 2006. Click here Testimonials to see what students have to say.